New Jersey Dental Implants
Your Perfect Smile Is Our Speciality
If you are interested in replacing your missing teeth and are looking for an option other than dental bridges, dental implants may be a great option for you. The dental implant is a huge breakthrough in the dental industry. They help patients improve the form and function of their teeth. Dr. Edward DeFabio and Dr. Erica DeFabio are the leading cosmetic dentists focused on implant restorations and offer state-of-the-art dental implant restorations right in our dental office.
We offer some of the finest dental implant restorations in New Jersey. Our advanced dental implants can replace missing teeth with a restoration that looks completely natural and offers the function of your natural teeth. Dental implants provide tooth root replacements, and the custom restorations blend perfectly with your natural teeth.
Whether you need a single tooth replaced or several, our state-of-the-art implant dentistry will give you the smile of your dreams.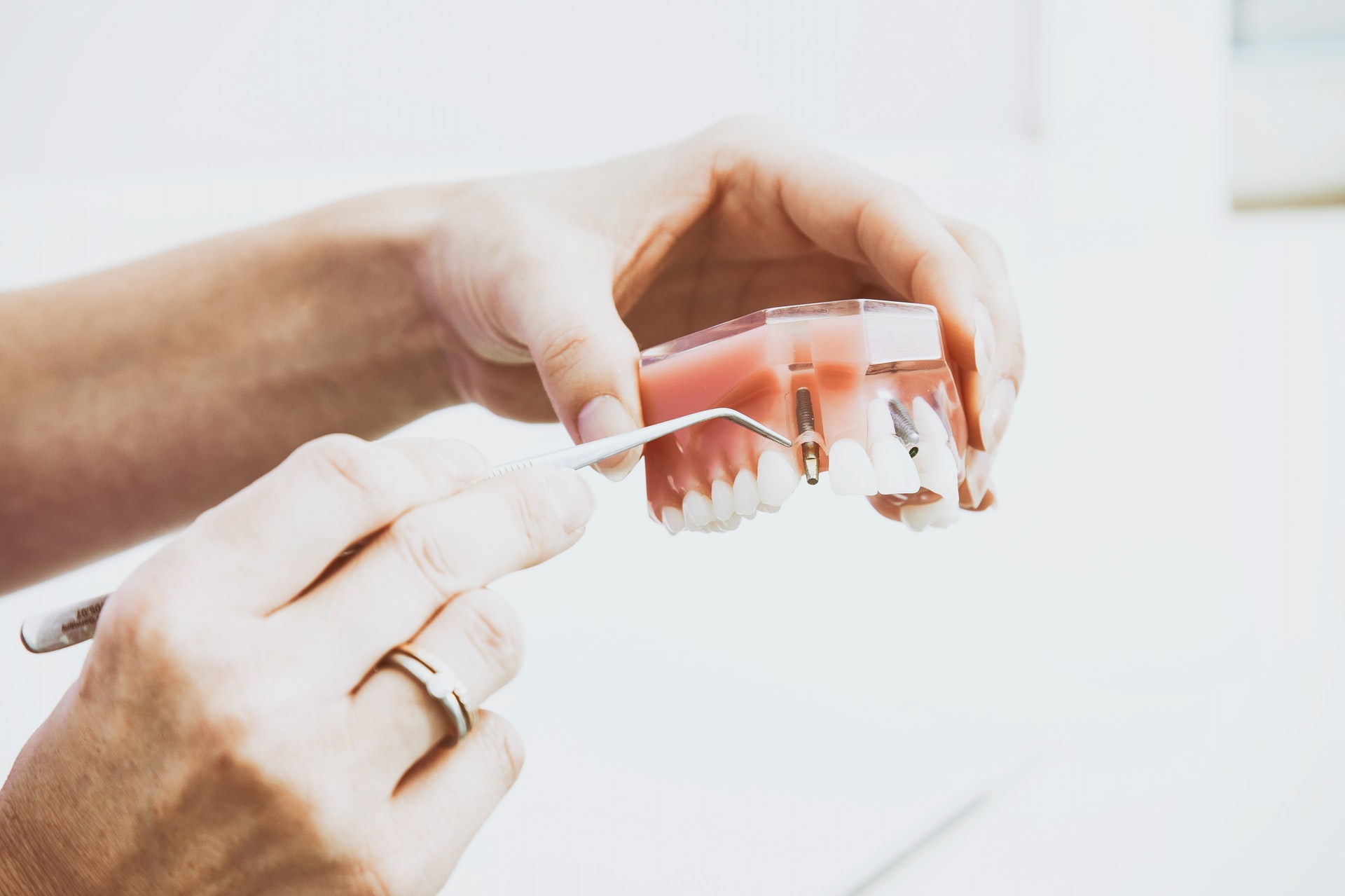 What Are Dental Implants?
Dental implants are titanium posts that are designed to function just like a natural tooth root. The implant post is placed into the jawbone and fuses to become a part of your mouth.
Dental implants can be used to replace one tooth, multiple teeth, or all of your teeth. Depending on your needs, we can place crowns, bridges, and even secure dentures using dental implants.
Using proper treatment planning, we are able to create natural-looking restorations for our patients with form and function that significantly improves their quality of life.
Am I A Good Candidate For Dental Implants?
We give all of our New Jersey dental implant patients a thorough examination to determine any conditions that may affect the dental implant procedure such as poor oral health or bone loss.
It is most important for a dental implant patient to have adequate bone height and width, as well as a strong jaw bone density so that the titanium post can be successfully placed. We work with skilled New Jersey surgeons and utilize our CBCT imaging technology to create individualized plans for each of our patients for perfect implant placement.
Some Of The Biggest Risk Factors Are:
Periodontal disease - We will evaluate your gum health and your jawbone strength. If we see signs of gum disease we will treat that first so the dental implant procedure is effective.

Certain medical conditions and medications can make the healing process harder. We will discuss your medical history and determine how it may affect the procedure.

Social risk factors, such as tobacco use, can also compromise healing.
If we determine that for certain reasons dental implants are not the right solution for you, we will explain why and offer the best solutions and treatment options to solve your oral challenges.
For instance, a great alternative treatment for a single missing tooth may be a dental bridge. This treatment does not require jawbone support or oral surgery. We use a custom prosthesis that fills the space needed. Dental bridges are secured to your healthy teeth on both sides of the space, and they offer a comfortable fit that is natural-looking and functions well.
If you are looking to replace missing teeth and improve the look of your smile contact us today to schedule your appointment. We will provide a thorough initial exam and create the very best treatment plan.
Get the Smile Of Your Dreams