Your Perfect Smile, Our Speciality
Having Your Dental Bridges Done At DeFabio Dental Design
If you have missing teeth, you may be considering a dental bridge as a fixed replacement option. Dental bridges are an integral cosmetic treatment and have been a standard of care for many years because of their durability, uniformity, and natural appearance. 
Few consider the true aesthetic cost to replace missing teeth. You may think the only problem you will face is the lack of those teeth when you smile. In truth, missing teeth can thin and flatten your lips. This can speed up the physical signs of aging. You may also develop pouches on the sides of your jaw as the bone that is used to support your missing teeth shrinks. Our New Jersey Dental Bridges are a great solution to prevent these issues. 
A dental bridge uses the adjacent teeth to anchor a replacement tooth or pontic in the missing space. In some circumstances, we will place a dental crown first. This helps to keep the surrounding teeth secure and in their place, while also providing a replacement tooth but also creating the appearance of natural teeth.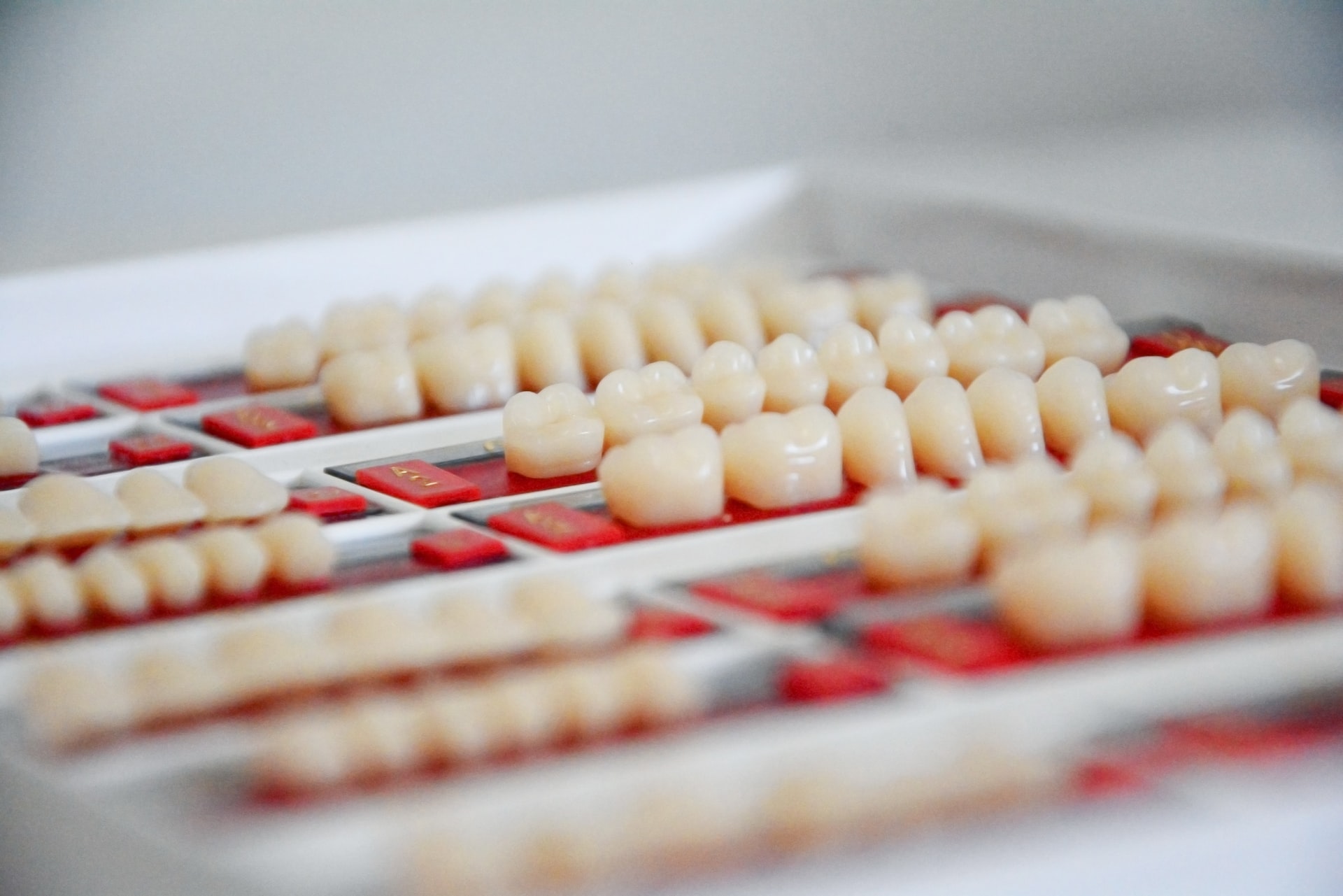 How We Place Dental Bridges.
We can have your bridge placed in as little as two office visits to our New Jersey dental office located in Monmouth County, NJ. We begin by anesthetizing the teeth and gums in the area. The anchoring abutment teeth that help support the bridge will first be prepared. This is done by reshaping the teeth along the sides and on the chewing surfaces. An impression is then taken of the reshaped teeth and the gap so that the bridge can be made by our dental laboratory. 
We will make a temporary bridge using acrylic to help protect your teeth and gums.
The shapes, color, and bite of the definitive bridge will be made to fit your mouth precisely. 
Once your fixed dental bridge returns from the lab in two to three weeks, you'll come in for your second visit with us.
Second Visit
We remove the temporary dental bridge during your second visit to check the fit, color, and bite of the definitive restoration. When you are happy and comfortable with everything, we place it on your teeth with strong cement.
We take our work seriously. You'll see the best dental bridges in your mouth that are natural-looking and durable.
Better Eating
Getting a dental bridge should make it easier for you to eat normally. By replacing your missing teeth and reestablishing a proper bite, you will feel more comfortable.
It's Important To Keep Good Hygiene
We don't want our quality dental bridges to be compromised. The better your oral hygiene, the longer the bridge will last. We will go over the proper techniques to clean and floss around your dental bridge. Using mouthwash is an excellent way to step up your oral care. Be sure to follow the recommendations of Dr. DeFabio to find out which oral hygiene routine will work to keep your bridges secure and clean. Unlike dentures, our New Jersey dental bridges do not have to be removed to be clean.
The biggest advantage of a dental bridge vs a partial denture is that the restoration is fixed in your mouth and does not have to be removed. Fixed dental bridges require healthy anchor or abutment teeth on either side of the missing tooth in order to be a treatment option.
Bridges vs. Single Tooth Implants
Both dental bridges and single-tooth implant restorations provide a fixed treatment option for our patients. A dental bridge involves the teeth on either side of the missing space and can be made in as little as two visits. A single tooth implant restoration only involves the missing tooth, but it takes longer to complete because it requires surgery and healing before the restoration can be made.
Why Choose DeFabio Dental Design For Dental Bridges.
We are experts in cosmetic dentistry, proper diagnosis, and planning. If you are missing one tooth or multiple teeth, we will discuss all of your treatment options and help you make the best choice. We offer the most natural-looking restorative dental results while giving our patients the most gentle care. We treat people, not just teeth. If you are interested in a bridge or other cosmetic dental treatment, please contact us and schedule your visit.
Get the Smile Of Your Dreams