You will never have to wait, we run a tight ship and space our appointments out so we're always on time.
Your cosmetic dental treatments will be gentle, painless, and minimally invasive. No stress dentistry.
No matter how big your challenges are, Dr. D has the experience to restore your smile to its natural beauty.
You get the most natural-looking results because we offer the highest quality ceramics and treatments.
Choosing the right cosmetic dentist is a big decision. Designing a naturally beautiful smile is an art. The quality of the materials makes a big difference in how natural your new smile looks. There are many different levels of cosmetic dentistry. They range from simple bonding or porcelain veneers to full oral reconstruction. Our practice offers the highest quality advanced cosmetic dentistry treatments dental implant restorations, dental bonding, porcelain veneers, dental crowns, and dental bridges in New Jersey.
We work with one of the finest dental technicians in the country to offer you the very best cosmetic dentistry results. No matter your dental care needs, DeFabio Dental Design has the cosmetic dentistry services and technology to transform your smile, increase your self-confidence, and make you proud of your teeth. We are home to the best cosmetic dentists in Monmouth County.
Expert Father/Daughter Team of Skilled Cosmetic Dentists
DeFabio Dental Design features the best cosmetic dentists and offers a wide range of cosmetic dental services to our New Jersey patients. Dr. Edward DeFabio is one of the top cosmetic dentists and has been involved with advanced cosmetic dentistry for many years. He trained with the pioneers of cosmetic dentistry, learning the best techniques to create beautiful, natural-looking smiles. Dr. DeFabio has served on the board of the American Academy of Cosmetic Dentistry and founded the NYC chapter of the AACD. Dr. DeFabio was the very first New Jersey cosmetic dentist accredited by the American Academy of Cosmetic Dentistry. Dr. DeFabio is an artist when it comes to designing stunning smiles. He can seamlessly blend restorations to match your natural teeth which is why he has the reputation as the best cosmetic dentist.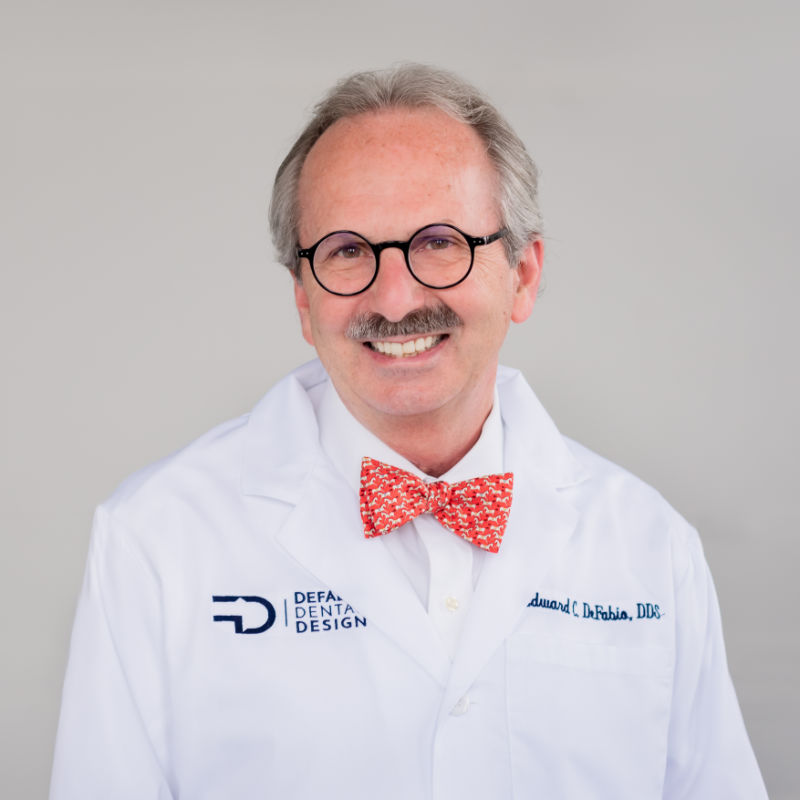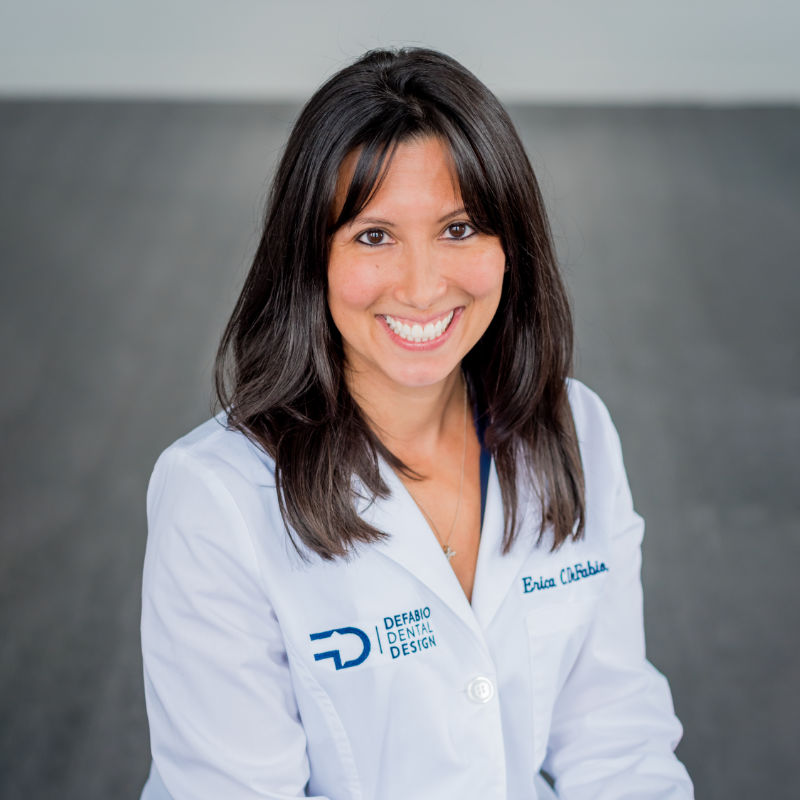 Dr. Edward DeFabio has teamed up with his daughter, Dr. Erica DeFabio, a specialty-trained New Jersey prosthodontist. A prosthodontist doesn't simply perform advanced cosmetic dentistry procedures, they are the architect who determines the best course of treatment for both minor and very serious restorative dental needs. DeFabio Dental Design is the top dental practice offering cosmetic dental treatments in New Jersey. Dr. Erica DeFabio's training integrates with her father's years of experience in cosmetic dentistry with advanced technology. This combination leads to the most amazing results for you and the most comprehensive New Jersey cosmetic dentistry procedures.
See examples of our NJ Smile Restorations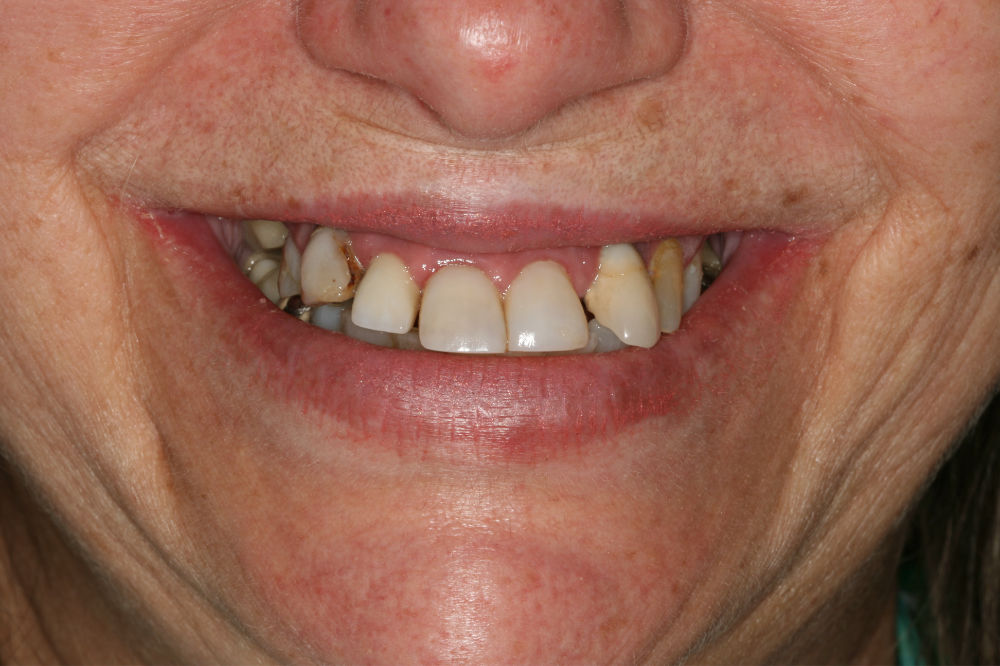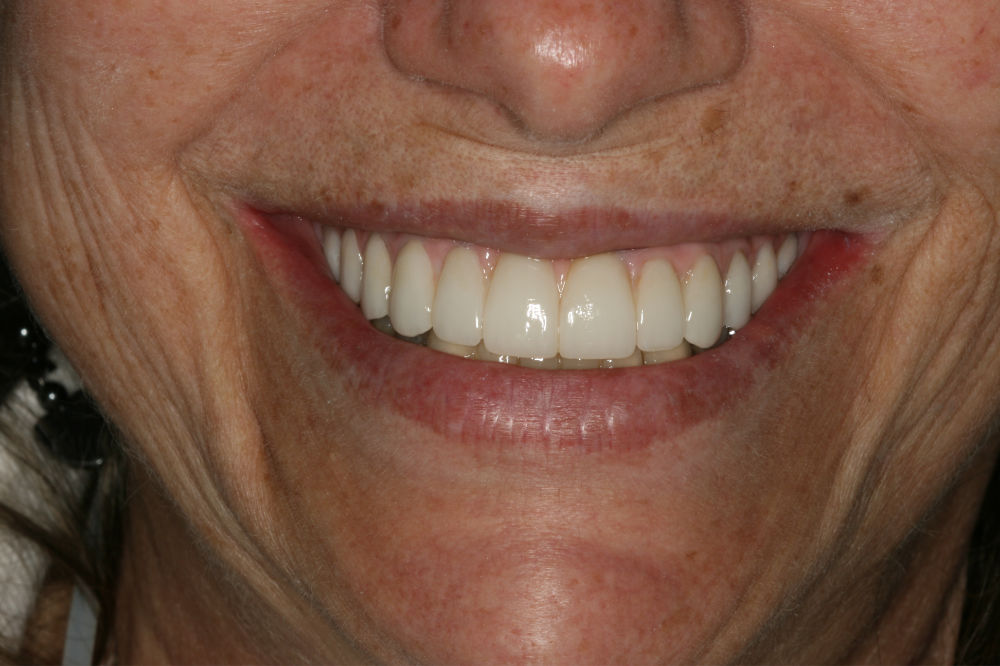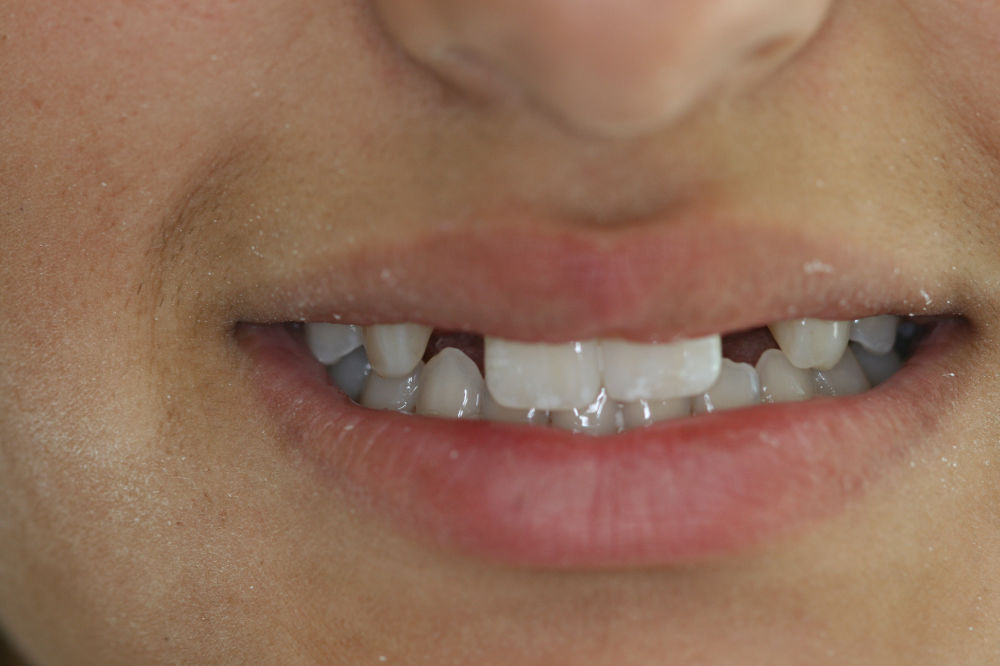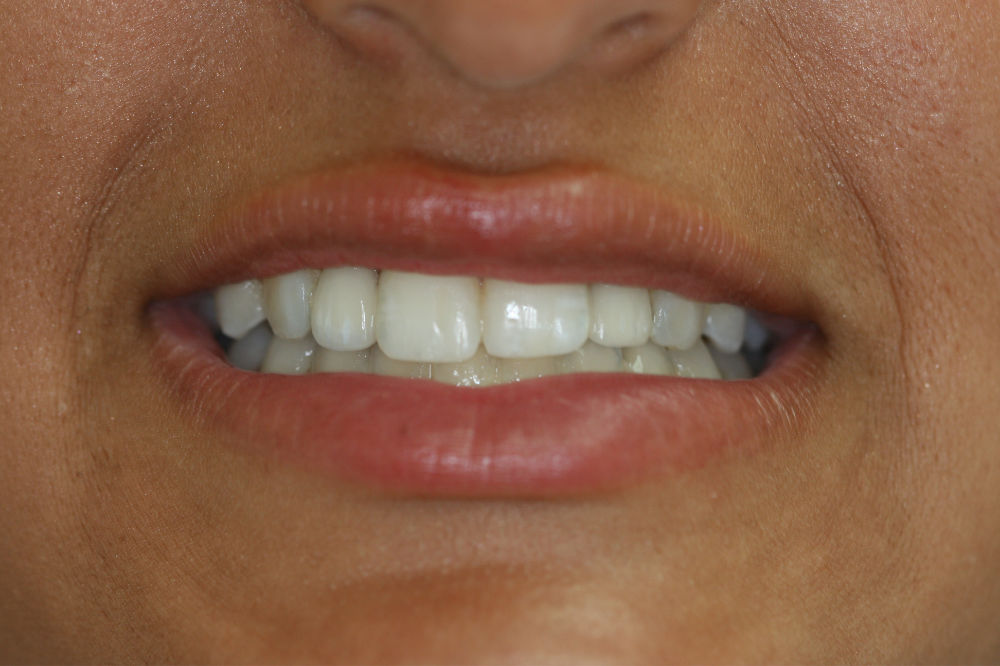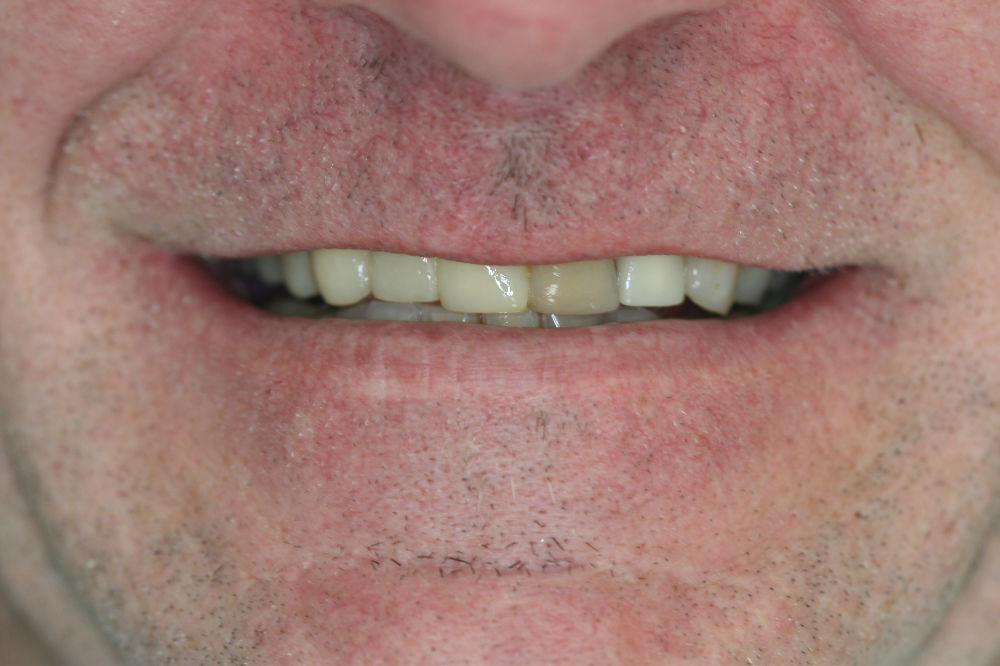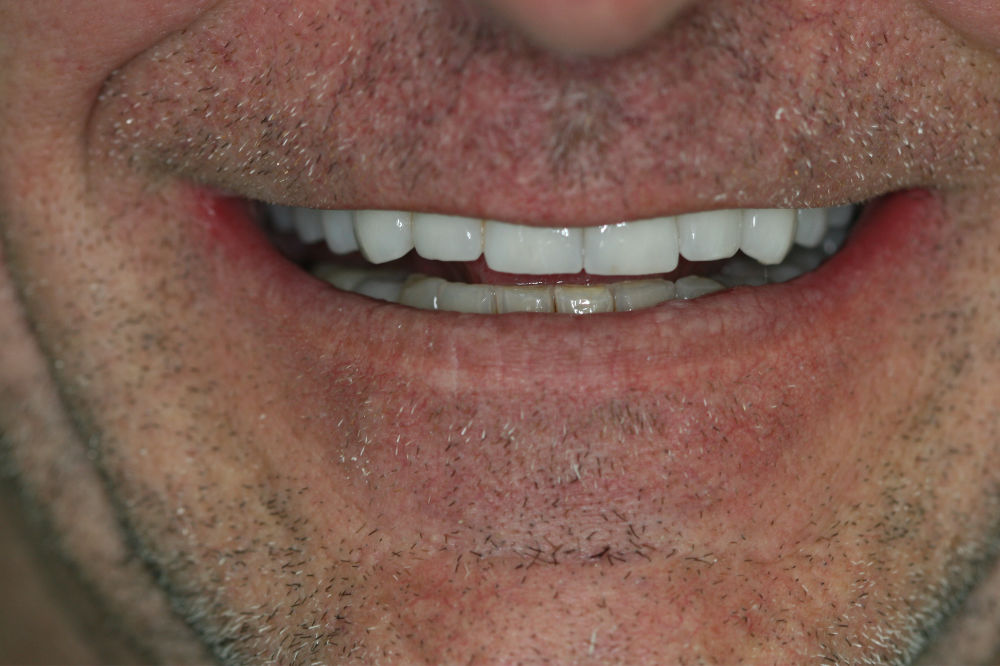 What our patients have to say about us
⭐️⭐️⭐️⭐️⭐️
"Dr. Defabio & team are the BEST! I moved to Staten Island from NJ and would never switch. If you're looking for a highly knowledgeable & caring team to take care of your dental needs, look no further!"
This review is from our Google Business Listing
⭐️⭐️⭐️⭐️⭐️
"My wife and I have been going to DeFabio Dental Design for about 25 years and it is a really great place. The professionalism and friendliness of the whole team are outstanding. Every visit is like visiting friends. We couldn't be happier with the results."
This review is from our Google Business Listing
⭐️⭐️⭐️⭐️⭐️
"By far the best dentist I have ever had. They saved many of my teeth. Always painless. Gentle caring and kind office overall. My family and all my friends go and have the same great experience. You're lucky to be with both Dr. Defabio and Dr. Erica Defabio. They are the best with the highest level of training."
This review is from our Google Business Listing
⭐️⭐️⭐️⭐️⭐️
"Most professional office. Doctors Ed and Erica and the entire staff perform in an impeccably immaculate office. Here dentistry is brought to an art. One and all have become family and my husband and I look forward to our visits."
This review is from our Google Business Listing
"To improve is to change, so to be perfect is to change often."
Advanced NJ Cosmetic Treatments & Oral Restorations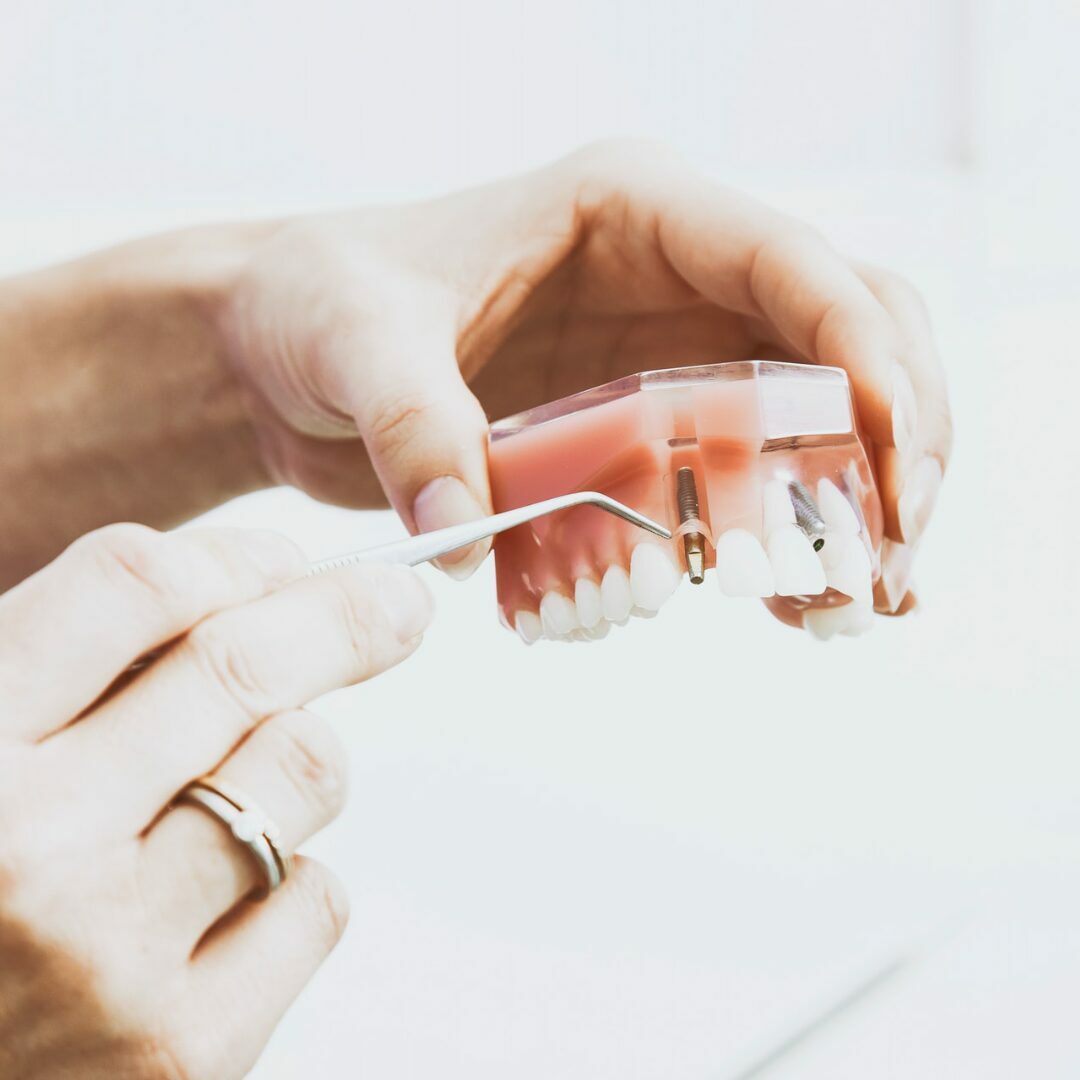 Dental implants are a wonderful advanced cosmetic dentistry choice if you are missing one tooth or multiple teeth. Dental Implants can provide a fixed solution that can be more comfortable than removable options and restore your tooth structure. Dental implants are titanium posts that anchor into your jawbone and offer you the functions of a natural tooth root. While dental implants may not be the best cosmetic dentistry choice for everyone, they are the perfect solution for many who seek to regain function and the look of completely natural teeth.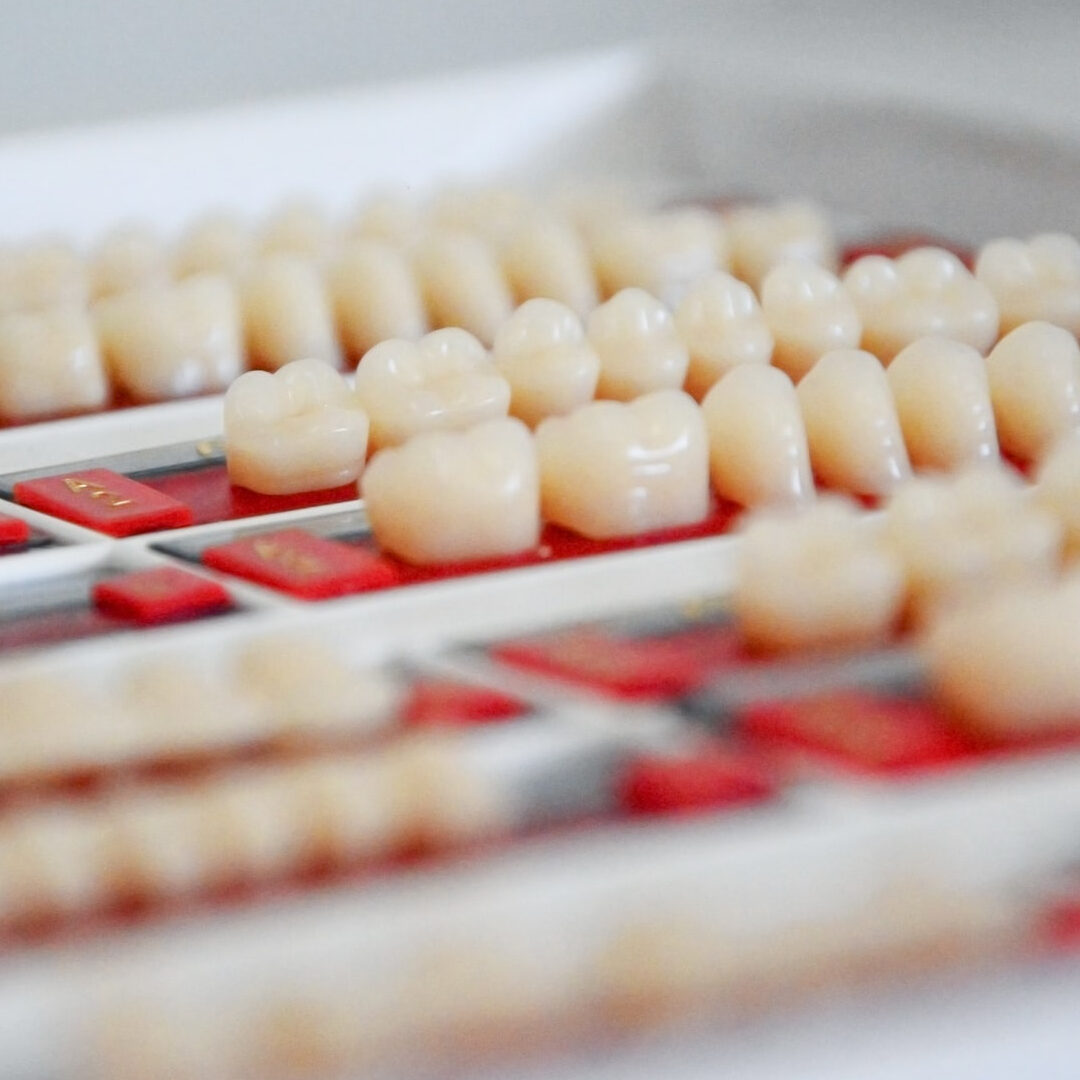 A dental bridge is an option we offer to replace a missing tooth or teeth when a dental implant is not the right choice for your cosmetic dentistry goals. When the jaw bone is not healthy enough to anchor the titanium post, if there are underlying medical conditions, or if surgery isn't possible, a dental bridge is a great fixed tooth replacement option. It is secured to the healthy teeth on both sides of the space and looks natural. It is cosmetic dentistry at its finest.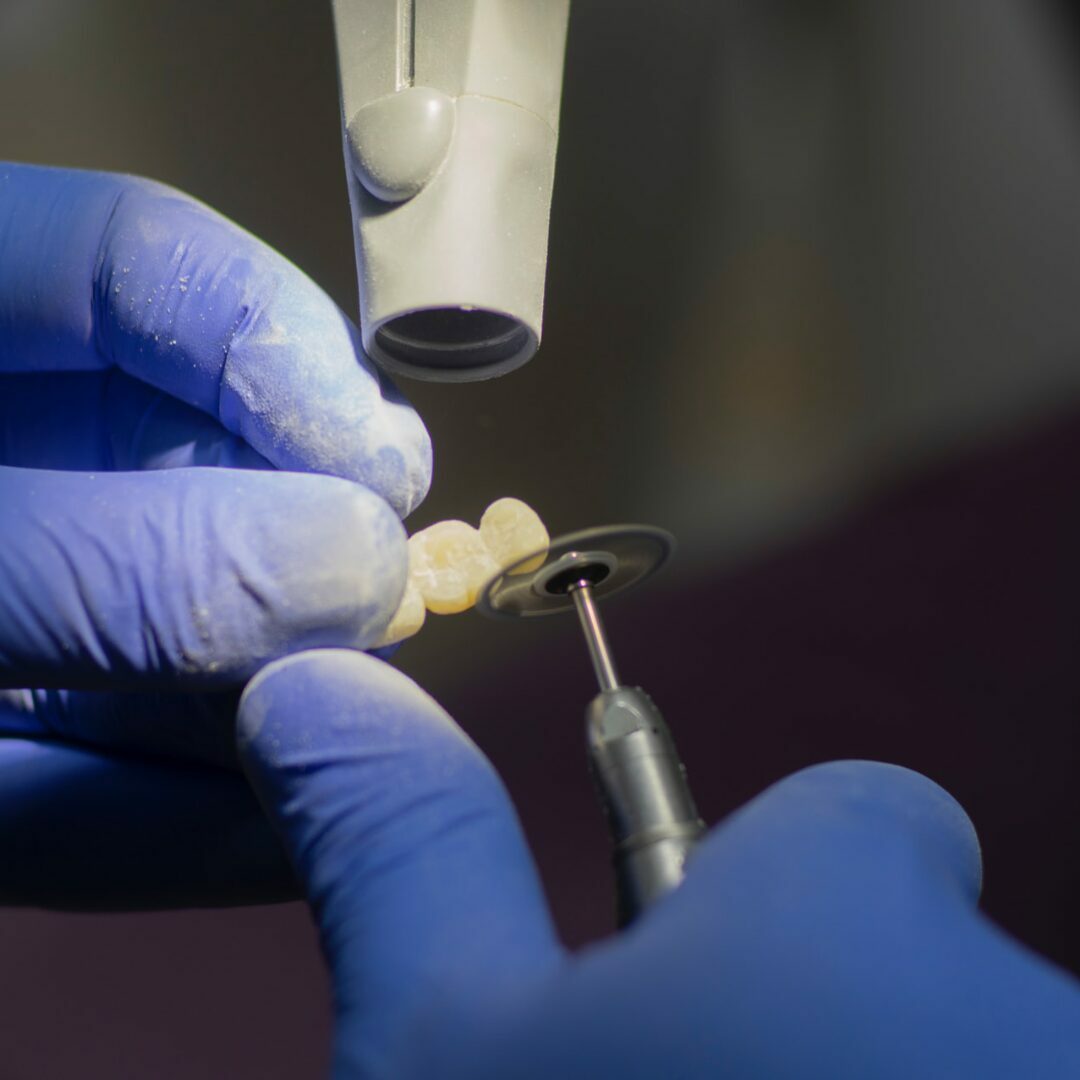 When many people think of dental crowns they associate them with a treatment necessary after root canal therapy. While this is a common indication for crowns, it is not the only one. You may need a dental crown when you have large parts of your tooth missing, if you have a very large dental filling, or if your tooth is severely discolored. They can also be used to strengthen weak teeth to prevent breaking and cracking and other cosmetic dentistry problems.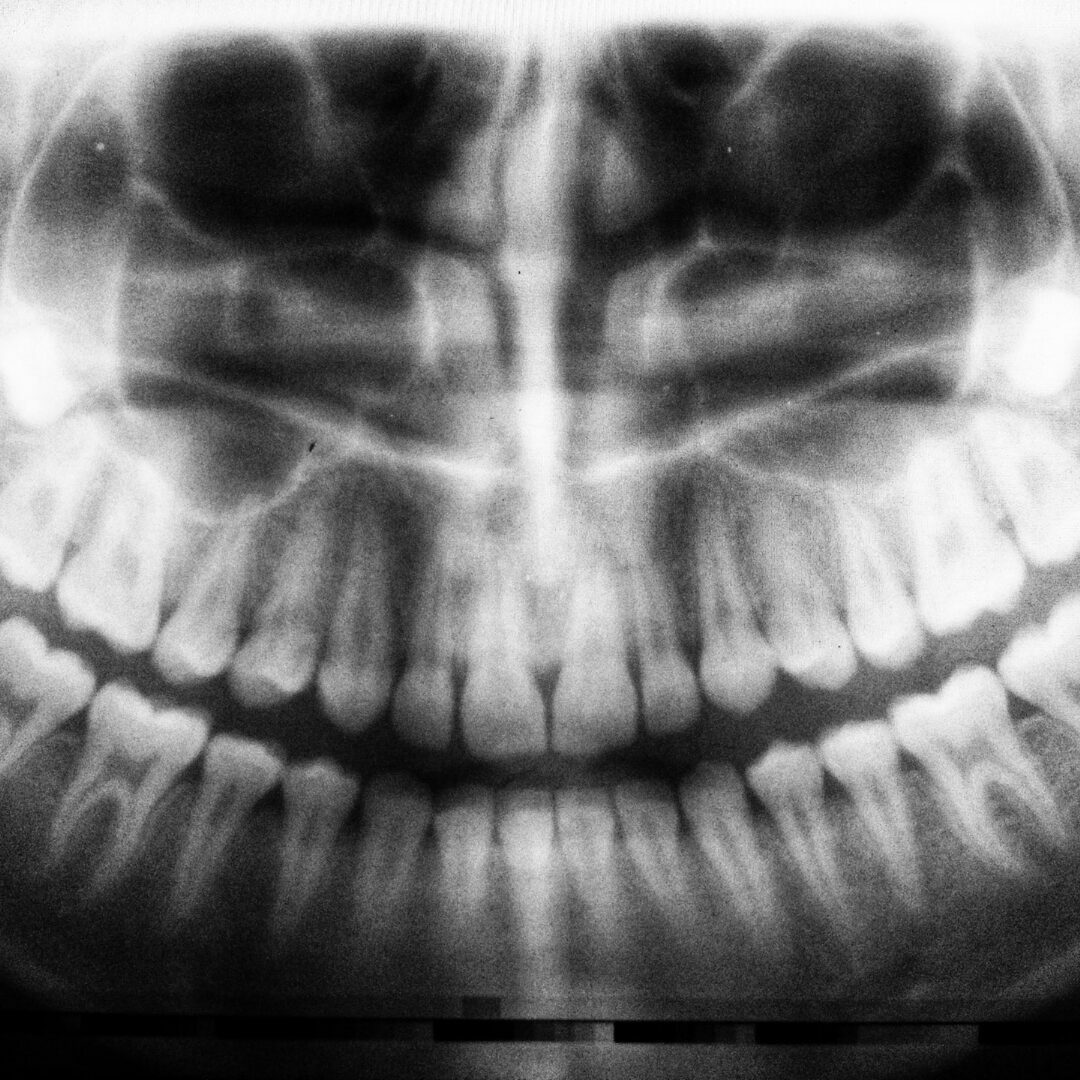 If you don't need a full dental crown to return function and appearance and dental bonding isn't a good fit then porcelain veneers are a great cosmetic dentistry option. Porcelain veneers consist of a thin, yet strong shell that fits over your current teeth with minimal removal of your tooth enamel. Porcelain material is the best for veneers as it provides the most natural-looking smile makeover. You can consider porcelain veneers when you want to improve your smile by hiding gaps, crooked teeth, cracks, or stains. By using porcelain veneers, we can craft a stunning new smile that hides any flaws.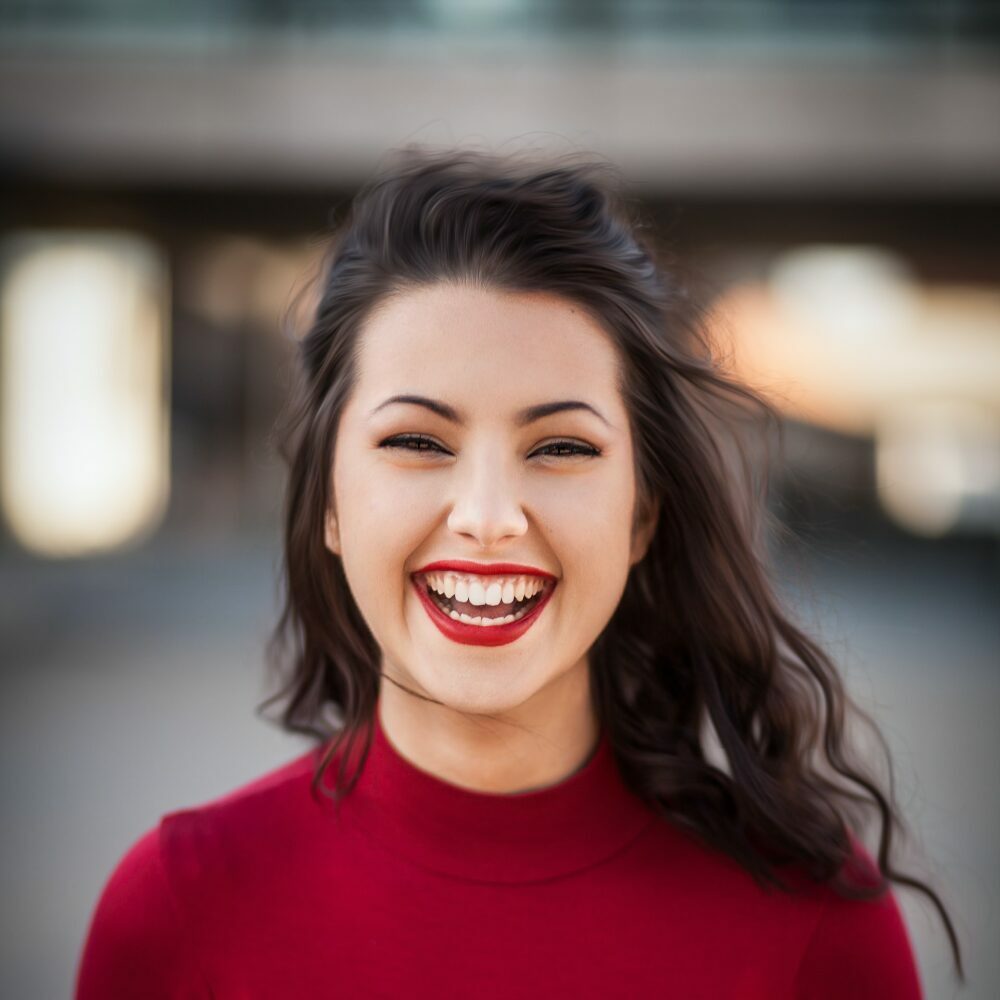 Who doesn't want a bright and beaming smile? Over time our teeth lose the shine and luster that we want. Daily habits that may include coffee, tea, wine, or tobacco can cause our teeth to become yellow and get stained over the years. This is when teeth whitening treatments are recommended. Throughout our years of offering cosmetic dentistry, we have tried and tested every teeth whitening system on the market. In our opinion, the very best teeth whitening treatment is the KoR Whitening System. It proves to be the most effective and reliable teeth whitening treatment that will give you a lighter, brighter smile. Our cosmetic dentistry patients are stunned at the difference they experience with this teeth whitening system and their smile makeover.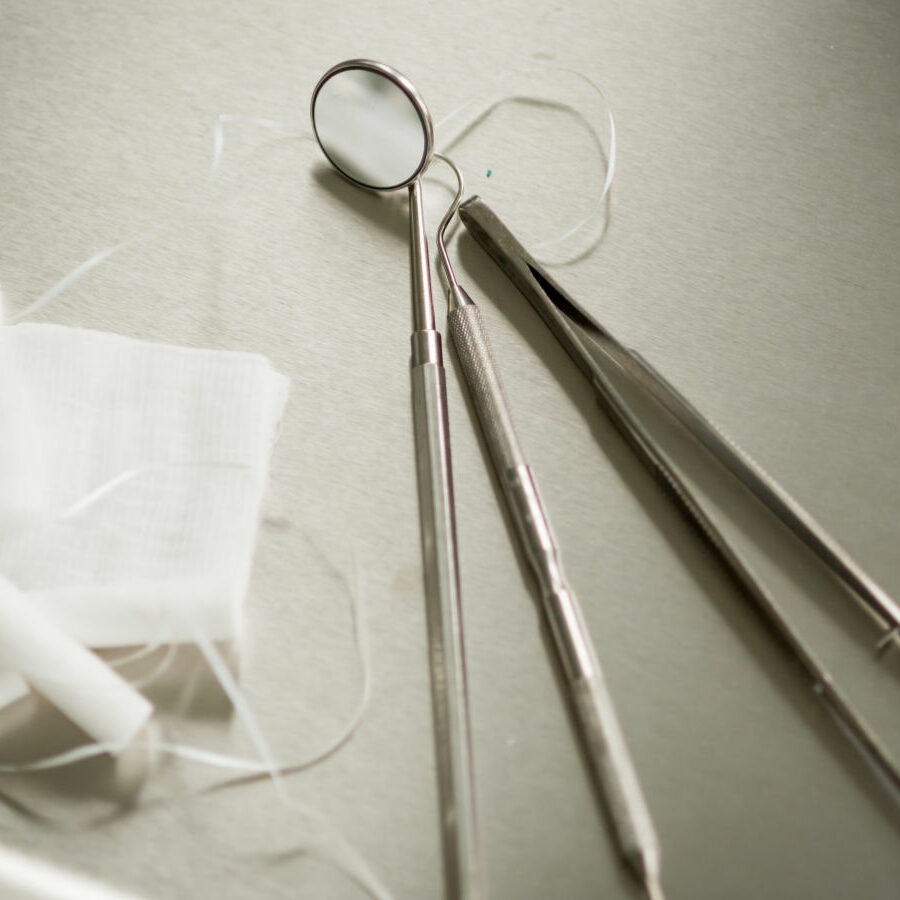 Dental bonding is a versatile cosmetic dentistry treatment that can be used to repair cracked and chipped teeth, fill in gaps between teeth, and even make a tooth that is short than the rest longer. Cosmetic dental bonding isn't right for every challenge. In some cases, a dental implant is the best cosmetic dental option. It is a quick procedure that doesn't typically require anesthesia. The most important and artistic aspect of the bonding process is getting the resin color to match your other teeth. The resin is then added and a UV light is used. Then the resin can be shaped as needed right in our cosmetic dentistry office.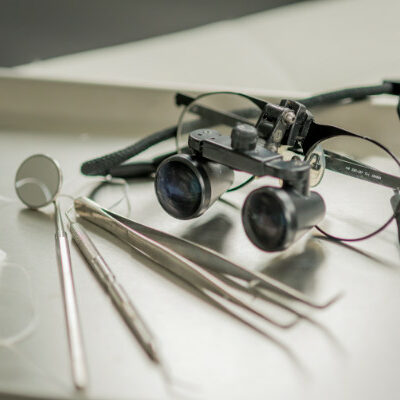 Our Father/Daughter team of New Jersey cosmetic dentists specializes in large-scale, comprehensive restorative dentistry. This is for people with many missing teeth, changes in their bite over time, or serious jaw issues. For these patients, we develop a custom cosmetic dentistry treatment plan to bring back their function and improve their smiles. We begin with an assessment. Together with our patients, we develop a strategy to begin the restorative dentistry process to improve your self-image and the health of your teeth and gums. We collaborate with other New Jersey dental specialists and coordinate treatment to make this process as simple as possible. These are often long-term cosmetic dentistry treatments that get broken up into different phases. In the end, you will regain your function and have the smile of your dreams.
Get the Smile Of Your Dreams