Why Should You Choose DeFabio Dental Design As Your Colts Neck, NJ Dentist?
We believe in treating the whole person. We appreciate the important role that oral health plays in maintaining your well-being and the importance of having a great dentist that offers exceptional care.
It is our goal to work in collaboration with you at our Colts Neck office to develop a treatment plan that will meet your specific needs and promote great dental health. Our team is compassionate and goes above and beyond for you.
Our Colts Neck office is one of the cleanest dental offices you will find in New Jersey. This is due to our strict sanitizing procedures and state-of-the-art air purification system which has been FDA approved to kill 99.9% of Covid-19.
Experience the difference of DeFabio Dental Design of Colts Neck, NJ.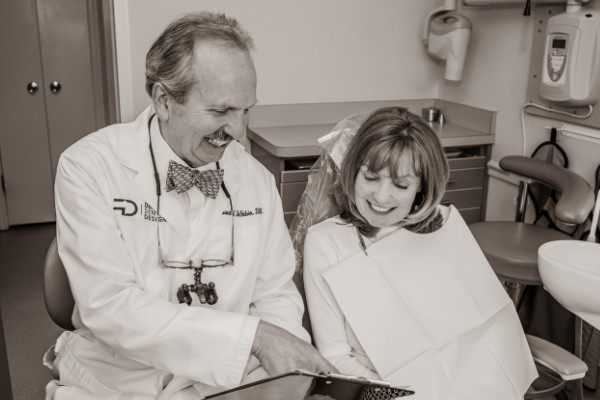 Colts Neck, NJ
General Dentistry
We offer all general dentistry needs with professionalism, care, and expertise. From tooth cleanings and cavity treatment to help you find optimal dental health. 
Colts Neck, NJ
Cosmetic Dentistry
Whether you need KoR Bleaching or full oral reconstruction. DeFabio Dental Design has the cosmetic dentistry experience and expertise to give you the smile you have always dreamt of. 
Colts Neck, NJ
Prosthodontics
Dr. Erica DeFabio is a specialty trained Colts Neck NJ Prosthodontist.
With advanced training, she is the architect who develops the plan for dental treatment
.
Colts Neck, NJ Family Dentistry That Goes Above & Beyond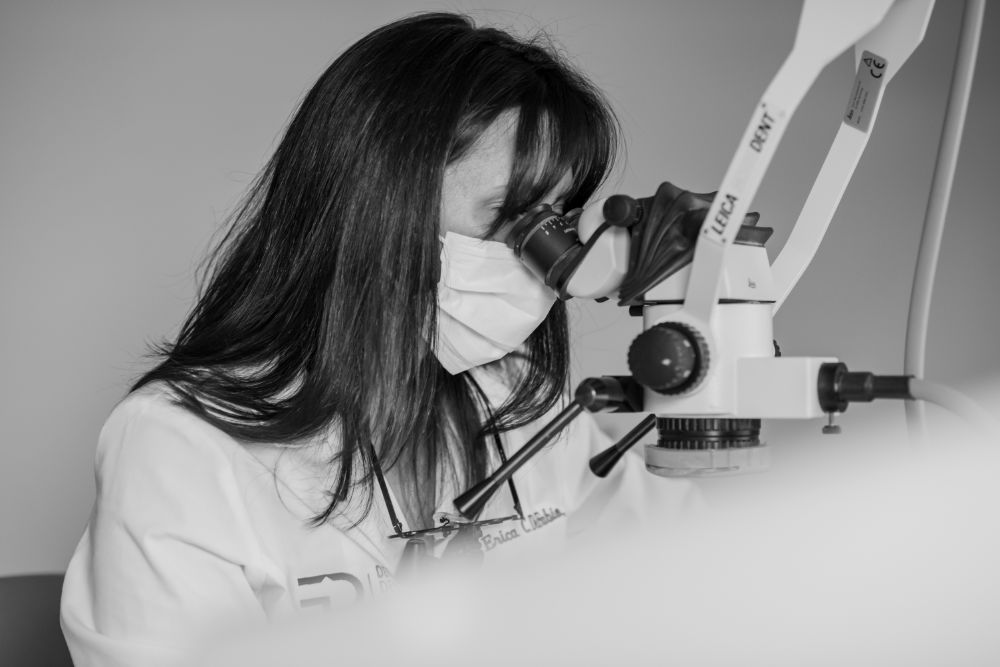 Going to the dentist can be an unnerving experience. Even a tooth cleaning can leave you feeling vulnerable.
We understand that going to the dentist is a necessary part of your life that may cause you anxiety.
It doesn't have to be this way.
You will be treated with patience and compassion by our experienced and warm Colts Neck NJ dental team. And we will help you achieve good oral health.
We are a dental practice for the whole family. We give you the time you need for each appointment. Your treatment is never rushed and your oral health and comfort guide your treatment.
You will actually be excited to come to DeFabio Dental Design of Colts Neck, whether it is for general dentistry, a root canal, restorative dentistry, or a standard checkup.
We offer a concierge level of dental care that is unmatched.
"Dr. DeFabio and his staff are exceptional. I have been a patient for many years and the care and service has always been fantastic. Sonata is the best dental hygienist I've ever had clean my teeth. Many members of my family and extended family are patients of Dr. Defabio."
JoAnn D.
The Top-Rated Colts Neck, NJ Dental Practice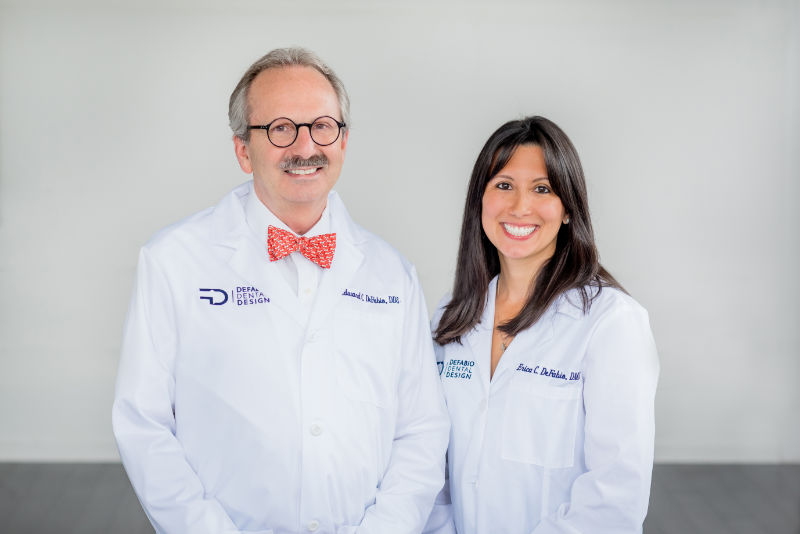 DeFabio Dental Design
was established
in 1980 by Dr. Edward DeFabio to be the best Colts Neck, NJ dentist.
The practice
was founded
to provide general dentistry for the entire family and to be the best dental practice in Monmouth County New Jersey
.
Over the years, the practice has evolved with a concentration in New Jersey cosmetic dentistry; esthetics, prosthetics (fixed and removable), restorative reconstruction,
minimally
invasive microscopic dentistry, and endodontics
.
Dr. Edward DeFabio has
been joined
in this Monmouth County dental practice by his daughter, Dr. Erica DeFabio, a specialty-trained New Jersey Prosthodontist and together they are DeFabio Dental Design
. We pride ourselves on being one of the top dentists in New Jersey. 
DeFabio Dental Design
is committed
to excellence and designing beautiful smiles. We provide the highest levels of dental care and high-quality dentistry in Colts Neck, New Jersey. Our team stays on the cutting edge of dental techniques and technology.
We are
constantly
learning and strive to not
just
be the top dentists, but to provide the warmest care by providing a positive and uplifting environment for our patients from our convenient Monmouth County location on Route 34 in Colts Neck, New Jersey. 
Restorative Dentistry That Gives You The Smile Of Your Dreams
We offer a range of dental services from our Colts Neck New Jersey dental office to help restore or reconstruct the smile of your dreams.
With the father/daughter team of Dr. Edward DeFabio and Dr. Erica DeFabio, you are in great hands and your smile will look completely natural. Whether you need a simple dental implant or a full oral restoration you will have the smile you have always wanted.
Dr. Edward DeFabio has focused on cosmetic dentistry for most of his career. He served on the Board Of Directors for the American Academy of Cosmetic Dentistry for 8 years, founded the NYC chapter of the AACD, and was the very first accredited member of the AACD in New Jersey.
His daughter Dr. Erica DeFabio is a specialty trained prosthodontist who specializes in restorative dentistry. Your treatment is always thorough and is never rushed. This is why we are the top dentists in Colts Neck, New Jersey.
Your oral health affects your entire health and wellbeing. We understand the value of the perfect smile. It instills confidence, and this increased confidence makes our quality of life better. Our New Jersey Porcelain Veneers, Dental Bridges and Crowns, Teeth Whitening, and Dental Implants are of the highest quality.
We don't believe anyone has to choose great dental care or great patient service. Our Colts Neck dental team embodies our tagline, "We Treat People, Not Just Teeth". Our treatments are gentle and our work is top quality. Experience why we are the finest Cosmetic Dentist in Colts Neck, New Jersey.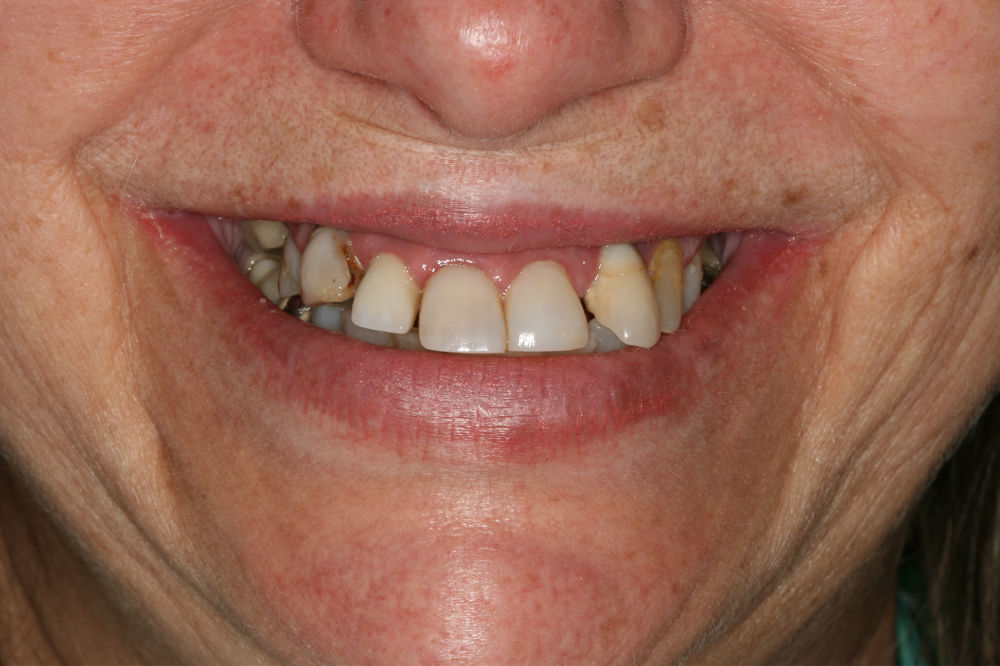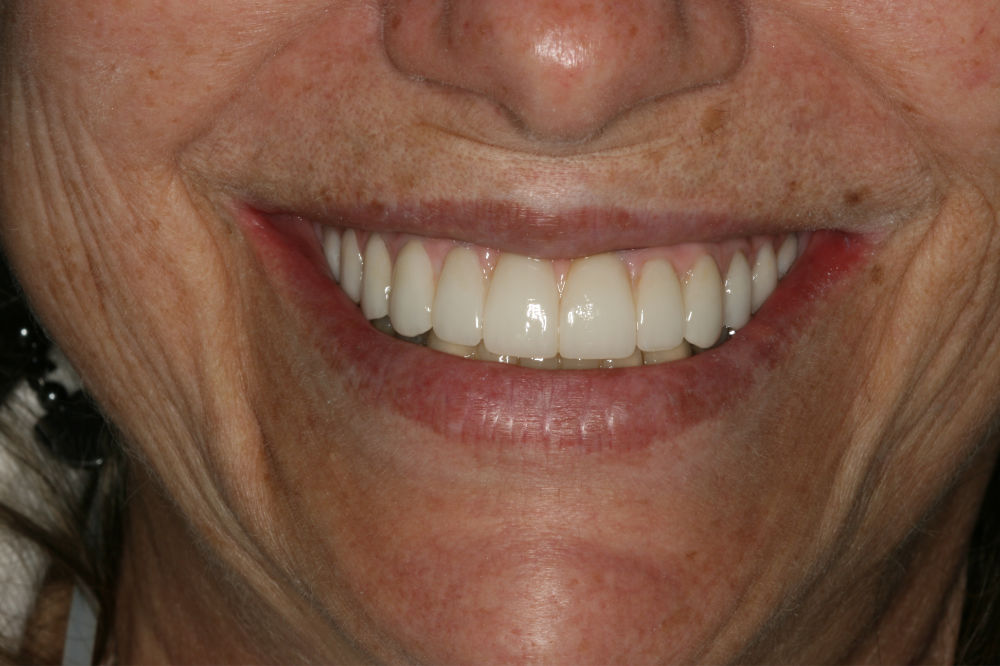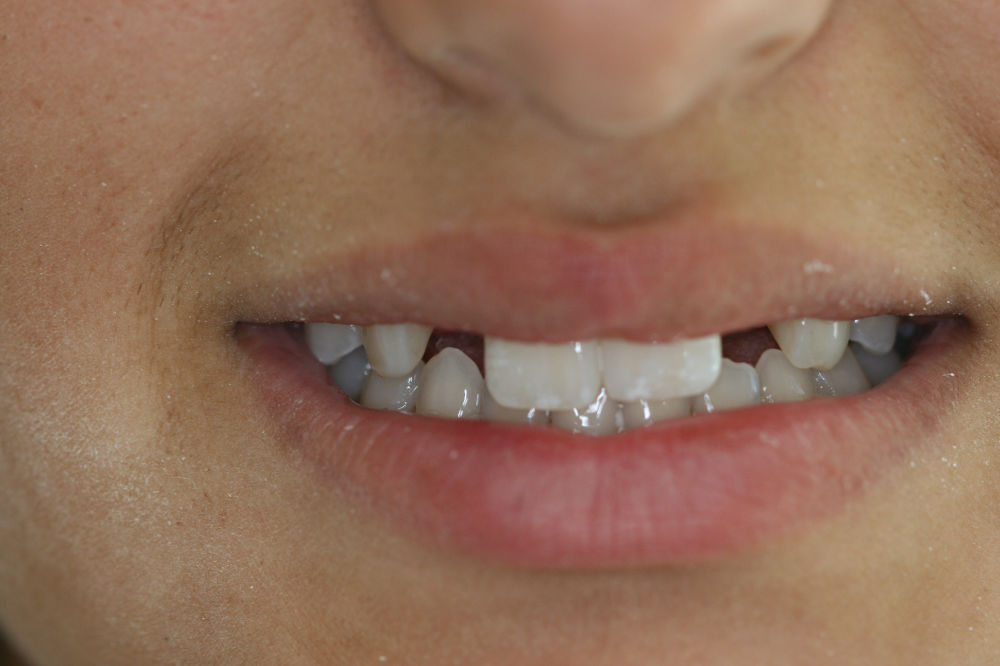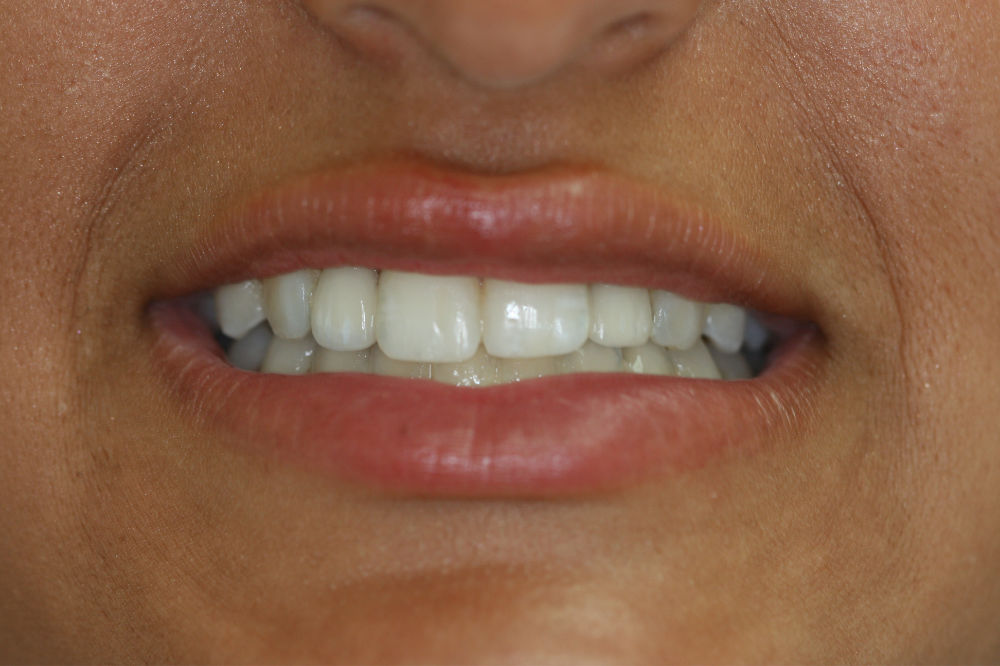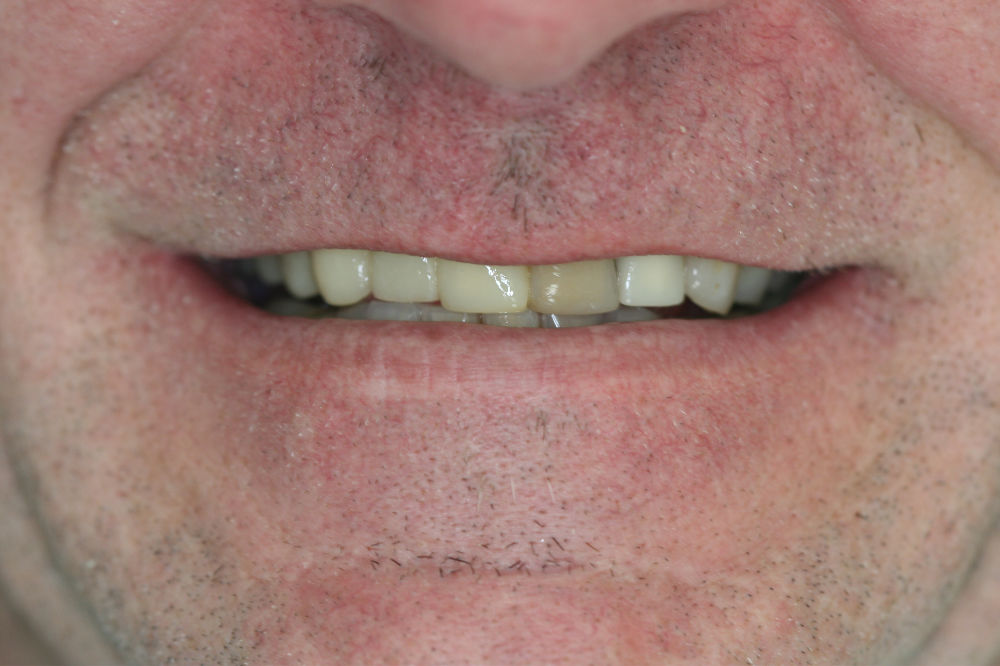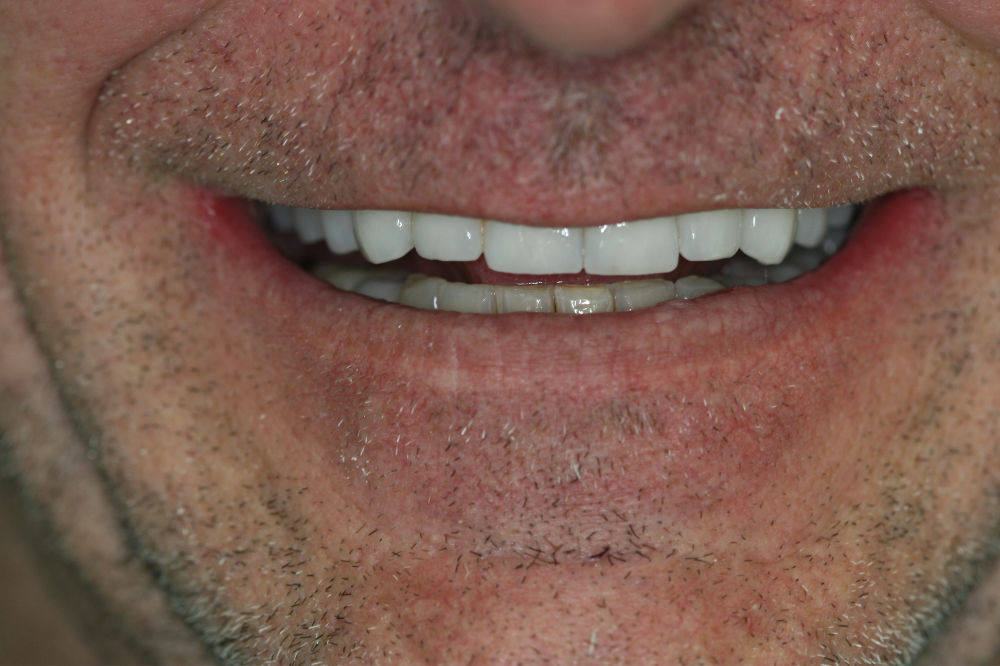 "My family and I have been coming here for many years. Wonderful people, always kind, friendly, and very professional. They all know what they are doing. Dr. DeFabio is very skilled at what he does, probably one of the best Dentists around! Sonata is an amazing hygienist! My teeth appreciate you all! I would not go anyplace else!"
Monica B.
"To improve is to change, so to be perfect is to change often."
You get more with DeFabio Dental Design than you do with other Colts Neck New Jersey dentists. You receive our concierge approach to dentistry. We do not simply treat your teeth, we treat you.
It is proven through medical studies that dental health affects all facets of your entire health and well-being. This is the core of how we approach each of your dental treatments.
We work with you to develop a plan that will maintain your oral health for your lifetime. Our clients come from all parts of New Jersey because they know the level of care we offer is beyond compare.
We take time with you to discuss any concerns and understand your goals. We guide you by educating you about your dental challenges.
You are a part of the solution by involving yourself in the decisions for the treatment plan and making sure that you are as comfortable as possible.
We'll never rush your treatment. As the top Colts Neck New Jersey dentist, our practice is built on a high level of care, attention to detail, and the latest technology and techniques.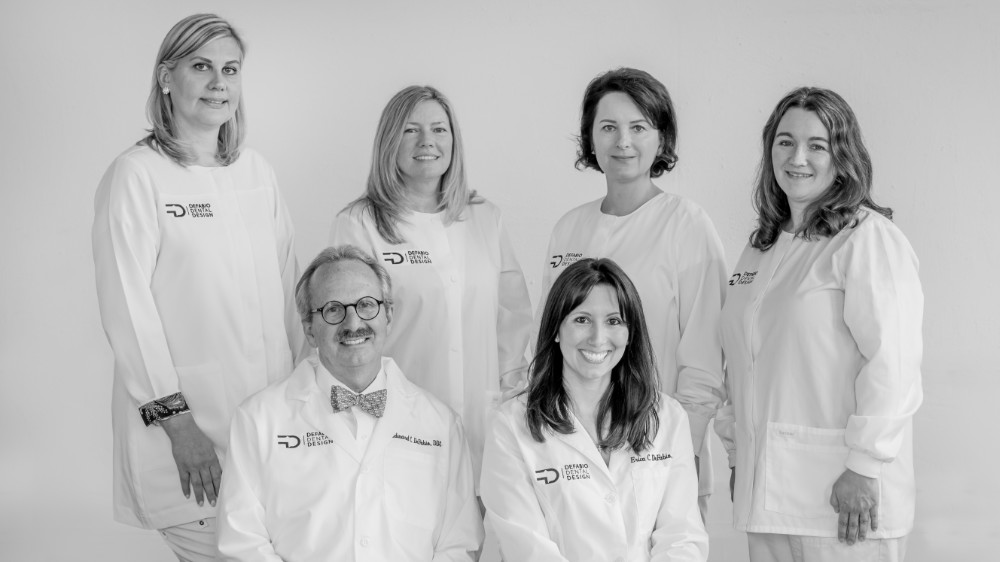 Where are you located?
We are conveniently located on NJ-34 in Colts Neck, NJ only 1 mile north of Delicious Orchards. DeFabio Dental Design is easy to get to from the Garden State Parkway, Route 18, and 195.
What COVID-19 precautions do you take?
We take many precautions to keep you and your family safe when you are in our care. We limit the number of patients at our Colts Neck dental office and we allow time in between appointments to sterilize the office. Our air purification system, which we have had long before the pandemic, has been approved by the FDA to kill 99.99% of COVID-19. We also use a sterilizing fogger to further sanitize the office.
Do you accept my insurance?
We do not accept any insurance directly. We are a Fee-For-Service dental practice. This is what allows us to offer such high-quality care, the cleanest environment (we limit appointments and allow time to sanitize the office in-between appointments), and why we never have to rush treatment.
We do offer payment options to help you get the excellent care you deserve.
Does this mean my insurance won't cover my treatment? 
Not at all. This is a common misconception. Your insurance will likely cover a large portion of the treatment. You are only responsible to pay the difference and for that, we offer different payment options. Often this is not much more than what you would be responsible for with an in-network dentist. Our team is happy to file your insurance claims on your behalf.
"By far the best dentist I have ever had. They saved many of my teeth. Always painless. Gentle caring and kind office overall. My family and all my friends go and have the same great experience. You're lucky to be with both Dr. Defabio and Dr. Erica Defabio. They are the best with the highest level of training. There is no better."
Jon G.
Get the Smile Of Your Dreams