Your Perfect Smile, Our Speciality
Dental Crowns: Purpose, Process, and Benefits
Oral health plays an important role in maintaining one's overall health. At DeFabio Dental Design, we offer the best general dentistry, cosmetic dental treatments, periodontal gum treatments, and prosthodontics for healthy teeth and the perfect smile. Particularly, we remedy various dental issues using our dental crowns. After evaluating a patient's condition, we develop a customized treatment plan for the best results. Dental crowns are some of the conventional methods we use to restore tooth shape, size, strength, and appearance.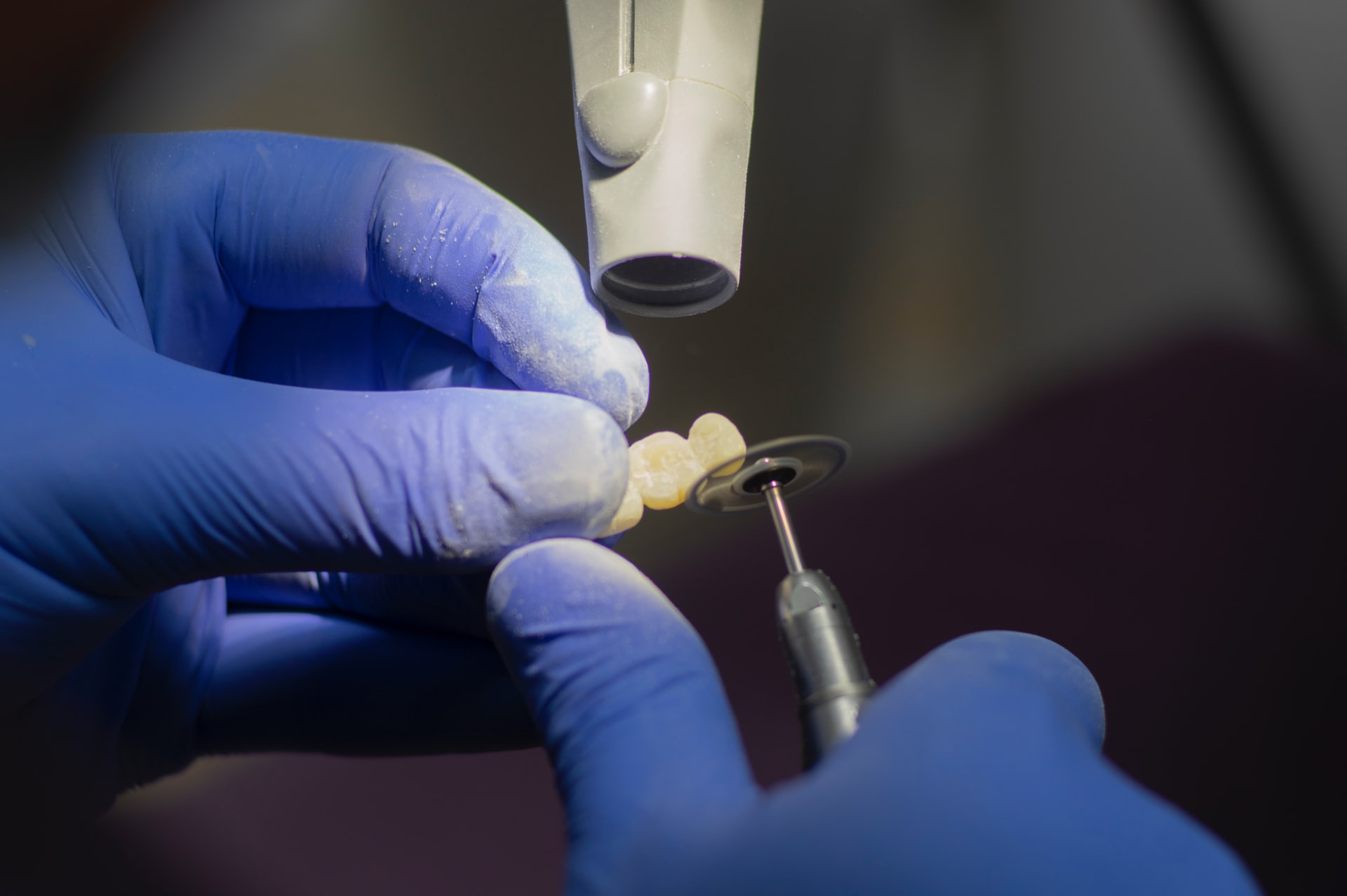 The Process of Getting a Dental Crown at DeFabio Dental Design
A crown can be completed in as little as two visits. The first appointment involves a clinical examination, preparation of the tooth, fabrication of the temporary, and impression. The second appointment is to fit and deliver the definitive crown.
Your First Visit
During the first visit in preparation for getting a crown, we will check the root and bony support of your tooth by taking a few X-rays. We may recommend root canal treatment for a tooth that has suffered severe decay or if there is a risk of injuring the pulp.
We begin making a crown for your tooth by anesthetizing the tooth and gum around that tooth. What follows is the reshaping of the tooth along the sides and chewing surface. After reshaping, we make impressions of the tooth to get the NJ dental crown, as well as the teeth directly above or below to ensure that your bite is comfortable.
The prepared tooth needs protection, and we make a provisional crown using acrylic and use temporary cement to cover and protect the tooth. Finally, we select the best shade to match the color of the neighboring teeth. This blending is very important for a natural-looking smile. We are experts at blending the perfect color for your smile.
With the help of our partner dental labs, the crowns are manufactured from the impressions and are usually ready in two to three weeks.
Your Second Visit
We remove the temporary crown during your second visit to check the fit, color, and bite of the definitive crown. When you are happy and comfortable with the new crown, we place it on your tooth with a strong cement.
Why Would You Need Dental Crowns?
Following your dental assessment, we often recommend dental crowns to our patients for various reasons, including:
• Weak Teeth: Dental crowns are viable solutions for weak teeth, including decayed teeth. They help prevent the breaking of such teeth and hold the parts of a cracked tooth.
• Teeth Restoration: We recommend dental crowns for broken and severely worn down teeth.
• Protection and Support: In the case of a tooth with a large filling, a dental crown is essential for providing cover and support, especially when a large part of it is missing.
• Covering dental implants, severely discolored, and crooked teeth.
• Holding dental bridges in place.
• To protect teeth against decay among children, especially those who find it challenging to maintain daily oral hygiene.
What Are The Benefits of Getting Dental Crowns?
At DeFabio Dental Design, our primary goals are to maintain your oral health and design the smile of your dreams. As such, we offer the best solutions, such as dental crowns, to remedy various dental problems. Here are some of the benefits that come with getting dental crowns at our office:
• Restoration of teeth shape and size: Dental crowns are great solutions for the restoration of the natural teeth size and shape, especially if the teeth are cracked or chipped.
• Strengthen teeth: Decayed and cracked teeth are often, but we help restore their strength by fitting dental crowns.
• Protection: Some types, such as stainless steel dental crowns, protect teeth by preventing elements from coming into contact with the teeth. These are especially helpful for children who risk tooth decay by not observing daily oral hygiene practices.
• Aesthetics: We may also use dental crowns to cover severely discolored teeth and enhance the appearance of chipped or cracked teeth.
• Dental crowns also come in handy where we find the need to hold a filling in place or attach bridges.
We delight in restoring your oral health and overall well-being. As such, we offer the best recommendations and use the best materials to make dental crowns that will protect, strengthen, and restore the functionality and appearance of your teeth. If you are considering a dental crown, please schedule an appointment for your exam and consultation.
Get the Smile Of Your Dreams